Life Changing Events
Each stage of life comes with a new set of hopes and concerns. Many times life changing events come as a surprise, causing people to be reactive to the situation rather than proactive. Without proactive planning, this can feel like life is nothing but a whirlwind of problems as you try to sort things out. These kinds of events can be a number of things from graduating college, to getting married, or moving to a new city. Whenever you know that life-changing events are going to arise, planning for them can help to make sure that you have control of things and not the other way around.
Life Goals: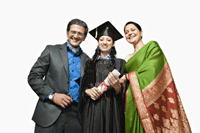 Saving for Retirement: Life after retirement is most concern phase of life. Everyone has to pass this stage and very few of us plan for their retirement. Retirement brings with us many expenses in the same time with no source of income. To live contented life after retirement one should depend on accumulated wealth. To accumulate appropriate wealth for retirement one should need proper retirement planning.
Saving for College: Sending your children is one of the most important goals a parent has. Unfortunately education cost is getting dearer with the rising inflation and forcing parents to plan for their education. Planning education could be effective to understand education requirements.
Buying a Home / Renovation: Each of us dream for our dream home, but very few of us get their dream home. Now days cost of your home is touching sky because of inflation and associated cost. To buy your dream home one should have proper planning.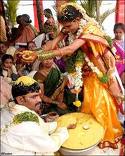 Getting Married: Getting married brings happiness and new responsibility in life. Many newlyweds find themselves married to a person with very different thoughts and habits concerning money. Financial planning and goal setting become essential when a two peopleget married and start sharing income.Planning a wedding is an exciting part of your life-and an expensive one, too. Concerns about money shouldn't detract from your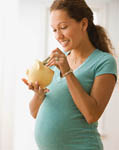 happiness. Get your new life together off to a successful start with the smart planning of your wedding expenses and careful thinking about how your financial situation might change once you're married.
Starting a family: When you are starting a family, people often tell you that your life will never be the same again.The arrival of a first child will indeed change your life ... and your financial future. Although you can't put a price on the pleasures and rewards of parenting, it's essential to prepare for the financial effects of welcoming a new addition to your family.