Investment Planning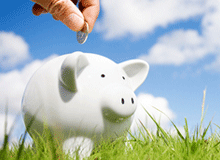 A layman does not know why he is investing and how much he should invest. Investment planning defines the financial goals & life needs and correlates it to defined investment strategy to achieve desired goals.
People often get confused why they require investment planning when they have good portfolio and keep on parking their hard earned money into high yeilding investment avenues. But good portfolio is not always meets the financial objective when they due because of lack of planning. Investment planning helps in define the financial goals and determine the funds which would require in future. In investment planning we defines financial goals and devise strategy to meet that goals by systematic investing. Investing money into various financial instruments without knowing why we are investing is just like driving a vehicle without knnowing the destination to reach. There is illusion that wealthy people only require invstment planning to manage their huge corpous, but this is not true. Investment planning require by every individual to efficiently meeting the financial goals and life needs.
What are your financial goals & dreams?
Dream Home
Buying a Vehicle
Child Education
Child Wedding
Plan for Vacation India & Abroad
To Plan for Retirement
Wealth Accumulation